In this release, we are releasing and announcing our first version of client selectable options! This is our most requested feature request and we are excited to share it with you!
Add options to items in your quote so your client can select from different options.
You can easily add these alternates from your quote. And you can save for the future, so the next time its added to the quote, it will be automatically included!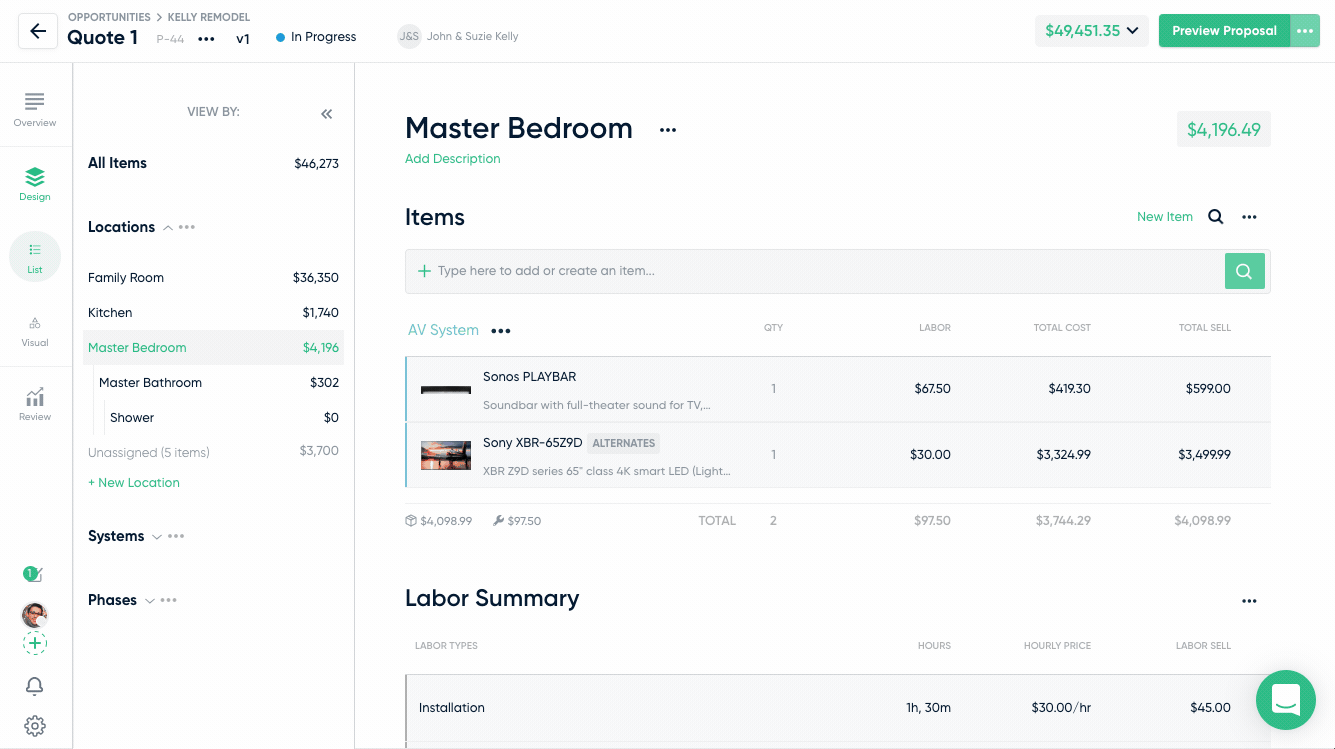 Would love to know your feedback
, what we did right, what we did wrong, what we are missing? Please comment on the feedback item
here
.
Q
: Can I make an item optional, instead of just using options on items already in the quote?
A
: Not today, but this is the next version of client selectable options. Keep an eye out for it in the roadmap